Many people don't know that some inventors have gotten a car to run off of 100% water! Water has so much power potential, we see it in floods, the ocean. It has harnesses great intense power to run our cars. In the late 80's, one fellow was Bob Boyce™ He got a car to run 60 mpg on jack stands, the car never left the driveway. he was arrested and tried for running a car on a US Hwy on hydrogen and oxygen. Go google his name. It was unlawful at that time. Today hydrogen is allowed on the cars, but not from 100% water. You have to pay your road tax and pay the gas station man. Being a water car inventor is a risky lifestyle. Many are bought out, ideas shelved, disappear, etc. since 1916 when the first hydrogen booster cell was patented and sold. 3,000 patents on hydrogen cells since that time. Still no hydrogen boosters are manufactured. We all told it don't work. They are right, most cells out on the internet market don't work, or put out very little gas. Many rip off companies scamming the people, saying run your car on water, when all your doing is putting a glass mason jar under the hood. In 4/07 a small company by the name of Hydrogen Garage LLC started up selling parts to make hydrogen fuel cells. At that time, only 5 other companies selling hydrogen cells online. Today, 4 short years later, there are hundreds of small companies online selling hydrogen cells or hydrogen generators. It will become a huge market, when the EPA and CARB will recognize and finally approve them. To educate the public we came up with "Hydrogen Cell Review at "waterpoweredcar.com/hydrogencellreview.html" Approximately 90% of all the plate cells designs on the market today are a copy of Bob Boyce™'s Cell design. He gave it away to the public. Google Bob Boyce. Bob's cell designs are backed up by many times tested in university labs. Bob is really one of the world expert on hydroxy gas, 30 years of lab research in this field. HydrogenGarage.com , Hydrogenjunkie.com and CentralValleyHHO.com all sell Bob Boyce™'s designs. Recent Hydrogen Cell review in Sand Sport Magazine, Jan.2011 issue, pg.# 60. published results of 38% better MPG with the cell design on the right, $1200. Installed on a Chevy Duramax, diesel pickup truck. Read here : hydrogengarage.com/pdf/Sand_Sport_Hydrogen_1-2011.pdf There are also Semi-Trucker Cells at Hydrogentrucker.com for the 12L diesel engines. Save 10% to 18% MPG savings, guaranteed.
Bob Boyce™, Stan Meyers & Yull Brown, Rhodes, and a handful more were experimenting with hydrogen in ICE engines back in the 80's. Bob coined the term "hydroxy" anybody can use that term in business or trade. Stan Meyers was the famous water dune buggy inventor who was poisoned in 1998. Yull Brown died 3 mths. later, he was known to work with a holster and pistol. No joke, you see it is risky business. "Hydroxy Gas" describes's the gas, better than "Brown's Gas" when the gases are very similar. Bob had a car running on water on jack stands in his driveway and was arrested. No joke. Ask anyone in the industry of hydroxy gas, Brown's gas, "ortho" spun hydrogen & "ortho" oxygen, mono atomic hydrogen gas, deuterium gas, they have heard of BB's name. Beware also of people slandering Bob's name. We finally listened to what he says : and he will also tell you "beware what your buying, there is alot of junk cells out there." Also on EBAY there are many of cheap experiments cells for sale, you probably buying someone's failed experiment or over stock they want to get rid of. Also most hydrogen cell companies 90% are misleading about the LPM (liters per minute) gas output , their cells produce. We recommend reading all you can first. Bob says to concentrate on a higher quality gas, rather than LPM output. You must make "ortho" hydrogen to get gains, you should have a volo circuit on 1996 to 2010 cars & trucks to see gains. 87 to 95 use an EFIE. Not all cars get gains, but most do. Old Carb. engines get gains 100% of the time. 30% on average MPG gains. On big rig diesel trucks 10% to 18% We have been experimenting and selling hydrogen cells since 4/07. Cars in South America with their less refined gas get 40% to `100% better MPG savings with a B3 kit. Please read before buying. It has come to my attention that the Hydrogen Cell Market needs cleaning up. We want to work together to make better products. Of course we sell cells ourselves, that is our sales ploy. Only joking, we learned from the pro and we want you to know the facts first. Educating the public on hydrogen generators is more important to us. Enjoy.
We are selling the famous B3 • Bob Boyce Booster "Hydroxy Gas" Generator. If they make the same type of gas as we are making. Yull Brown found 36 different properties of Hydrogen and oxygen gases split from water! Herman P Anderson had his car running on water, his car made deuterium gas. Bob has the most research knowledge on Hydroxy Gas , 35 years of lab research. Not to many scientist experiment and test
hydrogen & oxygen on demand, only Nasa & the DOD do. This is FACT not a sales ploy. Bob worked for the DOD most of his life. The DOD is actually into using water as a fuel
for jeeps and tanks, trucks, gensets, etc, for real National Security, securing the people from harm. Not the Black National Security MIB's that supposedly show up at your door. Bob wealth of knowledge is amazing. GO listen to some of the interviews of him. 90% of all the hydrogen cell plates kits that are for sale today (2010) are copies of Bob's cell design that he gave away to the public. Bob is is into saving a planet for mankind and his grand daughter. We are only one of a few companies that actually pays him a royalty to sell a cell that he approves of . Others will say they have the BEST DESIGN CELL on the market. After all our research and been selling hydrogen kits since 4/07, we have found alot of disinformation on cells out there. Bob will tell you the same. Who do you listen too? a Sales ploy? When a company says THE BEST,
a red flag goes up. Many say our design is "patent pending" and that is another sales ploy, you can not patent a hydrogen plate design that has been given away to the public and has been submitted to the Patent office many times before. You can not patent a simple plate cell design. If you are interested in hydrogen boosting ( still got to buy the gasoline or diesel) Below are Hydrogen companies that care and make a great highly engineered & tested products : HydrogenGarage.com & HydrogenJunkie.com & FutureHHO.com & CentralValleyHHO.com & Hydrogen-generators-usa.com
If a hydrogen booster (water) cell was installed on every gasoline or diesel ICE engine, car, truck or jet, there would be no more SMOG! By far, the simplest, cheapest way to clean up a car's emissions better than any other way. Why doesn't our EPA & CARB approve these cell designs? For many years many hydrogen companies have approached the EPA of our US gov. and they do not get approved for the necessary wide sale sales. You would think the California Air Resources Board would be into cleaning up our planet, creating a new commerce and excitement about truly going green. sadly, more important to them, is that they will lose revenue due to the MPG savings with a hydrogen booster. They stall with safety issues, etc. It is all about the money and the ones who have it all , who call the shots. Going Green is propaganda for them. As for the fellow citizens, going GREEN is a must! Do your part, add a HO booster to your car or truck.
1) They improve gas mileage!

2) They slowly clean out carbon deposits out of your engine!

3) The added hydrogen/oxygen produced acts like a
catalysis to your fuel, a more complete burn and slightly cooler. The cell creates a clear clean more combustion able air, right into your air stream, so it is the safest addition of any added voltage gas to a car or truck, on the planet!

4) Add a FREE 120 octane booster to your air/fuel mix!

5) The ortho hydrogen and ortho oxygen created breaks apart the hydro-carbon chain of molecules, leaving a much cleaner emission.

6) Increases horsepower!

7) Will NOT damage your engine, all your doing is adding more combustion air to the air intake.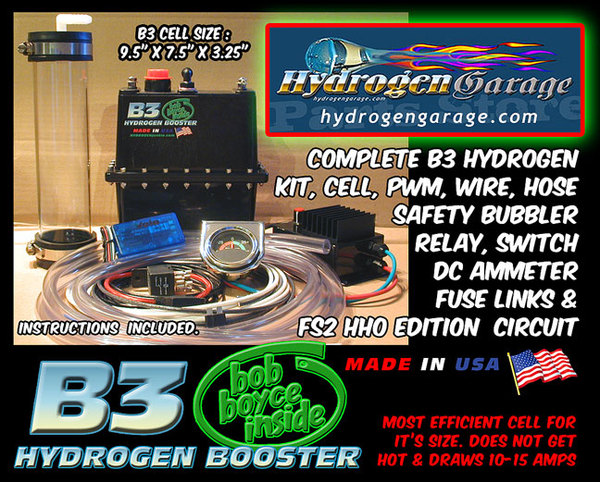 The reason why most all professors, scientists & physicist teachers, don't study hydroxy gas, is that they always state this line : " The energy that you put into a machine or device, has to be more that what you get out of it. Over unity is impossible. If such a device produces more energy than is put into them, they must lose mass and thus eventually disappear over perpetual time, and are therefore impossible." Therefore when it comes to the Energy Dept. we stay in a cave. We drive around in glorified 19th steam engines, running off of dirty hydro-carbon fuel. We have to eliminate the carbon in the equation if we are to survive as a race. Scientists are also told that all hydrogen burns the same, or the same combustion power. NOT SO, we make "ortho hydrogen and ortho oxygen" Ortho hydrogen is 2.4x's to 4x's more powerful than para hydrogen(tank hydrogen). Just like Nicola Tesla was taken out of our textbooks (the Father of Invention) and replaced bay a capital pig named Thomas Edison, who's only true claim to fame a incandescent light bulb being replaced by Tesla's fluorescent lamb. A shame to call a AC electric company Edison, when Edison was at war with AC with his DC, he hated Tesla and his electrocuting AC power that he dreamed up! Some believed Edison was responsible for burned down Tesla's lab in NY.
Break through's are happening on a grass root level. Thousands of experimenters are swarming the globe, no joke!! YOU WILL NOT HEAR ABOUT IT N TV, but, , you will surely learn about all about it on YouTube!! RIght on YOUTUBE, go there and type in "hydrogen generator" and LEARN!!
Just about every hydrogen generator seen on Youtube is breaking Faraday's Law of Electrolysis by 200%! How? Well Faraday did real simple experiments with 2 rusty iron nails. Today we have noble metals, (stainless steel, nickel, molybdenum) We are using massive surface area, we use neutral plates that divide up the voltage and therefore you can send more current to the cell, more amperage, therefore making more hydroxy gas. On demand (make the gas as you drive .) ortho hydrogen is 2.4x's up to 4x's more powerful than para (tank) hydrogen. Yull Brown found that when you pulse the DC current with a sharp on/off square wave signal, you can spilt the water molecule into a more powerful mono-atomic hydrogen. Nasa uses this technology. You must think outside the box and not be blinded by laws of physics. We can not put GOD in a box and label Him and tell Him I have no meter to measure your worth ? therefore it does not work. We are living a time when we will all see it work!
The B3 Cell can fit in front of the radiator for a cool ride. On Sale now $570. This cell puts out a good amount of hydroxy gas for it's size! Bob Boyce designed this cell in the 80's. B3 = Bob Boyce Booster, produced by Hydrogen Junkie. com
Single Cell price $250 Assembled for $300
The egas (Hydrogen/Oxygen or Hydroxy Gas or electrolysis gas) produced acts like a catalysis to your fuel. Get higher octane combustion. Utilizing oxy-hydrogen gas to boost a fossil fuel with a complete burn of all the hydrocarbons, produces a way cleaner emission. In fact so clean you will NOT pass the SMOG test. (disconnect it when at the SMOG test.) Best of all you will be driving with cleaner emissions! You can easily make one yourself. Hydro-boosters will work with any ICE engine, diesel too. Actually combusts better with diesel! Small lawnmower engines too. Any size engine. Above is a photo of our new 9 plate configuration, now 11 plates, that works the best yet. Learn today all about hydrogen boosters for you car now and the future of water as a fuel. More & more people are getting interested and want to finally learn all about water as a fuel. They won't teach you about the wonders of Brown's Egas at the universities, you got to learn it on your own. We have many links and water car forums for you to learn. Most are friendly and willing to give up there ideas. We live in a time of no more patents, no more millionaire inventors in a garage, but rather a giving away of knowledge to better mankind and to keep and stabilize our previous FREEDOM that we are slowly losing overnight. We must stop Global Warming by individual participation. The 5 Media Corps. will keep US in the dark about all this. Why, because they would lose about 20% profit.
You can make your "Clear Educational Cell" , 16 to 20% more efficient, by adding some black rubber tape all around the the plate assembly. Ace Hardware sells a black self stick, self fusing black rubber "emergency tape" You can also with "RescueTape.com" You simple wrap the outside of the plate assembly, with double layer or tape. Of course, after you taken the plate set out of the filter housing and dried it off. Never try and wash off the catalytic layer built up on your cell. just rinse it but don't scrub off this precious layer that causes more hydrogen to be made. I sanded the 4 edges of the plates to help stop the rubber tape from being cut later. I will have a photo of this operation soon, 12/7/09. You wrap from top to bottom of the plates , leaving the top and bottom exposed to this one bath system. Doing so create less 12 voltage leakage and also runs cooler temperature!! Less heat and more egas , what a trade off! Don't know how long other rubber or silicone rescue tape will last? Laying the plate assembly into a pool of tool dip, might be another way to seal up the one side, let it dry and parts dip the other side of there plate assembly. I was going to 86 this design, because there are more efficient designs out there today. I still have one in my truck for 7 years now, still gets me 20% better MPG in a 4x4 .5 ton Chevy truck.


Hydrogen Garage Online Parts Store Open since 4/07
We are shipping parts daily! Money back if not satisfied.(10/210/10)



Patrick Kelly has a list of Hydrogen Booster here scroll down the page.

Also : Browns Gas dot calm has lists of hydrogen boosters for sale.
The EIFE the O2 & What To Do About My Newly Added Hydrogen & Oxygen
To My Car's Fuel Injection System. (updated 5/09)
The first Hydrogen/Oxygen Generator was invented and patented on 1918, by Charles Frazer You might be thinking, if these hydrogen booster were so great they would have been manufacturing them all this time. Not so, , , , did you know that there are over 240 patents (since 1930) in the world on carburetors or fuel injection systems that get 100-250 MPG!!! and not ONE is being manufactured today! Do the math. If the average car today gets 20 MPG, imagine 100 MPG! that means the Oil Corps would lose 80%! then they make now. Instead of $25 billion dollar quarter profits, they would make only $5 billion. Also the US gov. makes about .50 cents per gallon, they would lose big revenues, so they are against any type of free energy. It would bankrupt America if water cars were out on the streets. Is the US Energy Dept. run by Oil Corp executives. YES. Do they tell the car manufactures on what they can make? YES. Does it all make sense? No. Who killed the electric car? Guess. That movie made no sense at all. I read Silicone Valley may be the new Detroit. They are working on electric cars, but can't start manufacturing them yet. In China there are 4,000 engineers working on the properties of Brown's gas, cars will be next, no doubt. This homemade fuel cell is about the cheapest you will find. I'd rather have you make your own. Everybody's results are different, every car is different. For under $300 and a weekend of free time, what do you got to lose? Your FREEDOM? YES.
Learn all you can at the Water Car Forums!
Make your own Hydrogen Booster on the next page .
Recommended reading : Download pdf files of different type of "On board electrolysis cells"
in the menu on your left. Compliments of Capt. Patrick from the UK.
Download Patrick's 3 .pdf files of his clear instructions
on how to make hydrogen cells
1 • 2 • 3
Research on Hydro-Boosters

For over 50 years International Institutions, Universities, Engineering Associations & Independent Testing Labs have compiled documentation and test results proving that small amounts of hydrogen added to the Internal Combustion Engine significantly reduces toxic emissions, increase engine performance & provides a more complete burn of the fuel. The added hydrogen gas from simple homemade hydro-boosters enhances the flame properties of the air-fuel mix & catalyzes the combustion of the hydrocarbon fuel. Improving the conversion efficiency of the world's motor vehicles by one percent would reduce fuel consumption by one billion gallons per year!
I give my plans away for FREE. I made it myself and I'm no Mechanic, engineer I'm a graphic artist by trade and musician and I made one work. Very simple project. Tesla said "most discoveries are simple, I have to stop myself from complicating the discovery." Go read about SLR9a9ar's Camaro. Talk about simple. We are still waiting to see if others got it to work. You can buy good plans online for $20.00 from George Wisemen at Eagle-Research get the book called "HyZor Technology, Brown's Gas Book II (2004)
Now being 11/09, we come a long way on the learning curve of hydrogen and electrolysis. Having spoken with some many customers you become an expert in the filed of home garage hydrogen cell building. Currently, Hydrogen Junkie.com along worth CentralVallyHHO.com work together to help spread the knowledge and education of hydrogen, outside our present universities.
Hydrogen Booster Info. Page 1
Hydrogen Booster Info. Page 2

New Zealanders have Water Powered Cars & Motorcycles!
See the videos now!!
Off the subject but not really, a new movie is out : Who Killed the Electric Car?? 6/06
An Inconvenient Truth a real movie of facts the Oil Corps and their high paychecks would like you to ignore! 8/06
The World Trade Center a new movie by Oliver Stone, true story of courage & survival on 9/11/01.
* WARNING * LEGAL DISCLAIMER • WARNING *
Making combustible Oxy/Hydrogen gas from water is a real explosive gas and should be treated with respect and can be a dangerous activity. Even as gasoline is a highly flammable, it has caused bad accidents. Since you cannot go buy an manufactured hydrogen Booster at it is at the home shop level, as a Do It YOURSELF project. If you plan to make a hydrogen booster from these ideas I'm sharing and giving away, you do so at your own risk and your own responsibility. Please be safe. The main rule is no spark outside of the water in your cell, don't touch your wire connections as the unit is running, it may cause a spark and a leaking egas hose will ignite! Your output hose cannot leak! Just like your fuel line cannot be leaking all over a hot exhaust manifold. Also hook a switch up under the dash so you can turn it off while the car is not running. I have mine hooked up to the ignition wiring, so it is only ON, when the ignition is ON. Remember safety is no accident. You know best when you are ready.


Sponsored by the Hydrogen Garage Online Parts Store
Guess what? Jesus is Lord and he prefers a clean planet!
Search Engine Submission - AddMe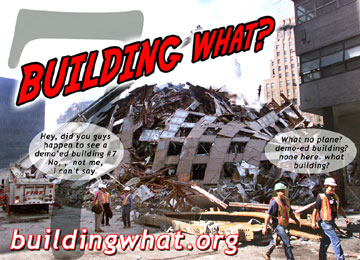 Supreme Court Justice Edward H. Lehner was asked the question
"Why did Building 7 come down?" His reply was "Building What?"
The demo-ed building that fell in 6.5 seconds on 9-11-01 at 5:30PM
Other links to more Hydro-boosters

HIMAC • Hydrogen-Boost • Better Mileage • The Water Fuel Cell
• Eagle Research • Commute Faster • Car Electrolyser

The Best Water Group Files

Hydroxy • Watercar • Joe Cell Energy Group • Waterfuel1978 • Radiant Energy • OUPower
CommuteFaster.com • Back to the Index
Search Engine Submission - AddMe
page updated - 5/5/11